As Johnson Park takes shape, the pieces that stand out can be attributed to one small business in Boonville.
Parker's Custom Ironworks, LLC is responsible not only for the handmade bandstand at the heart of the park, but the benches, the light posts and the handcut entry way sign. But owner Earl Parker said 20 years ago, he would have never believed he would be taking part in the history of his city.
Parker started out as a machinist. He said his wife asked if he could make a piece and he decided to give it a shot.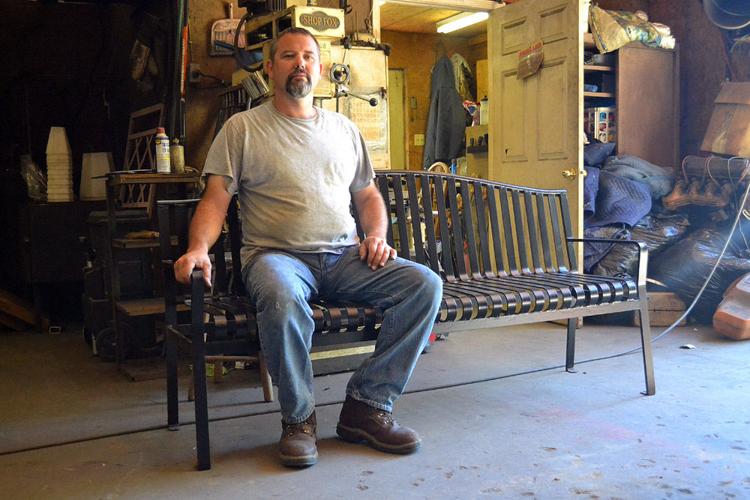 "People liked it," he said.
Parker said he liked the work and started taking pieces to craft shows. He said the more things he made, the more people wanted. He said he started taking custom orders and after eight years, quit his day job.
"This was my passion," he said. "I learned the tricks of the trade on my own. I used ingenuity and trial and error."
For the last 12 years, Parker said his business has taken on fencing, gates, railing spiral staircases and even boats. With a picture, he said he can duplicate most things. But one thing has always been on his bucket list: a gazebo.
"I had quoted it before but no one accepted the bid," he said.
Parker said he was approached by Boonville Now to work on the bandstand and couldn't turn away from the opportunity. He said he sat at McDonald's and drew out the patterns but couldn't anticipate the image of the final product.
"It was a challenge, but it's on of my biggest achievements," he said.
Parker said he has pride in his product, but more importantly, pride in the beauty of his community. He said a lot of blood, sweat and tears was put in to the park and he is happy to be a part of it.
"I'm hoping this is something I will be able to show my grandkids some day," he said.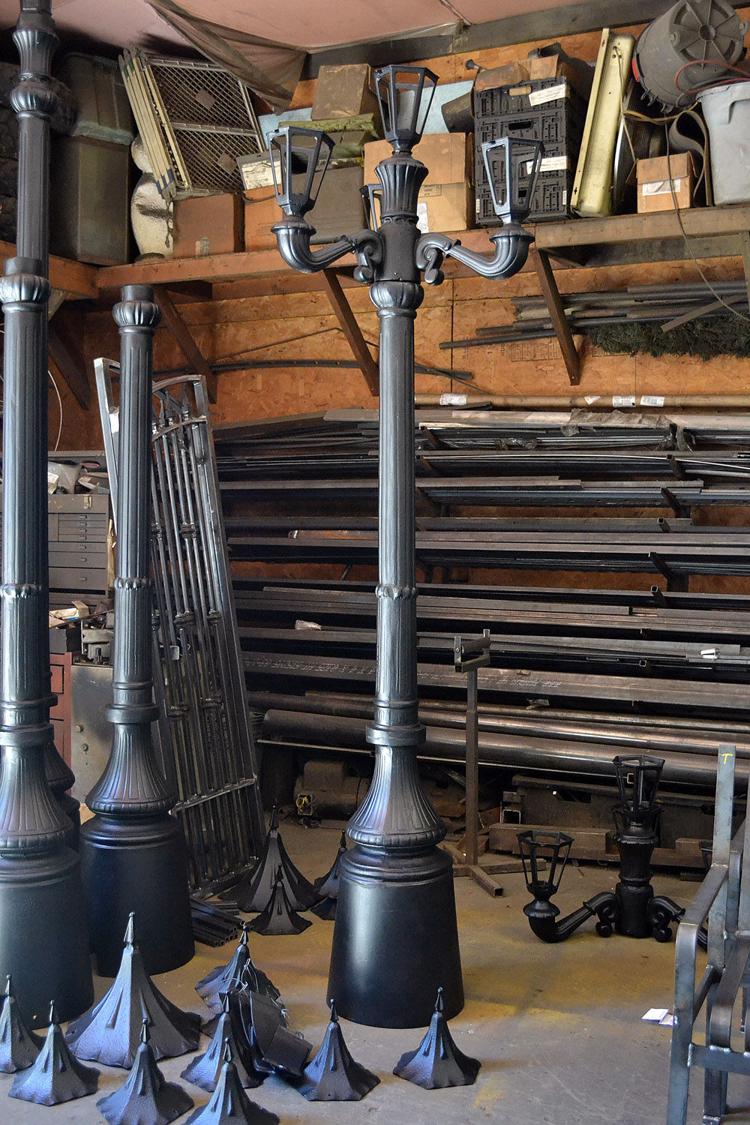 Parker said he loves the intricacies of the design and he isn't alone. He said as he was working with volunteers to install the bandstand passersby would give him a thumbs up or honk.
"It's an awesome feeling of accomplishment," he said.
Parker said he hopes people will see the bandstand and the other pieces in Johnson Park and feel the same sense of pride he does. He said the work of volunteers helped bring something beautiful to Boonville and he hopes community members take time to enjoy it.
"It's something Boonville needed," he said. "I hope people have pride in their community, volunteers and small businesses."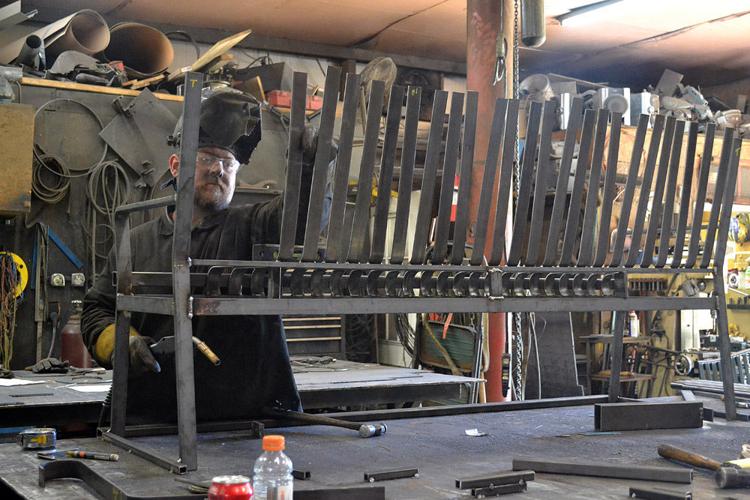 More of Parker's pieces will start to find their way to their home in Johnson Park over the next few weeks before Oct. 8, when the ribbon cutting is planned.
For more information on Parker's, call 812-897-3007.