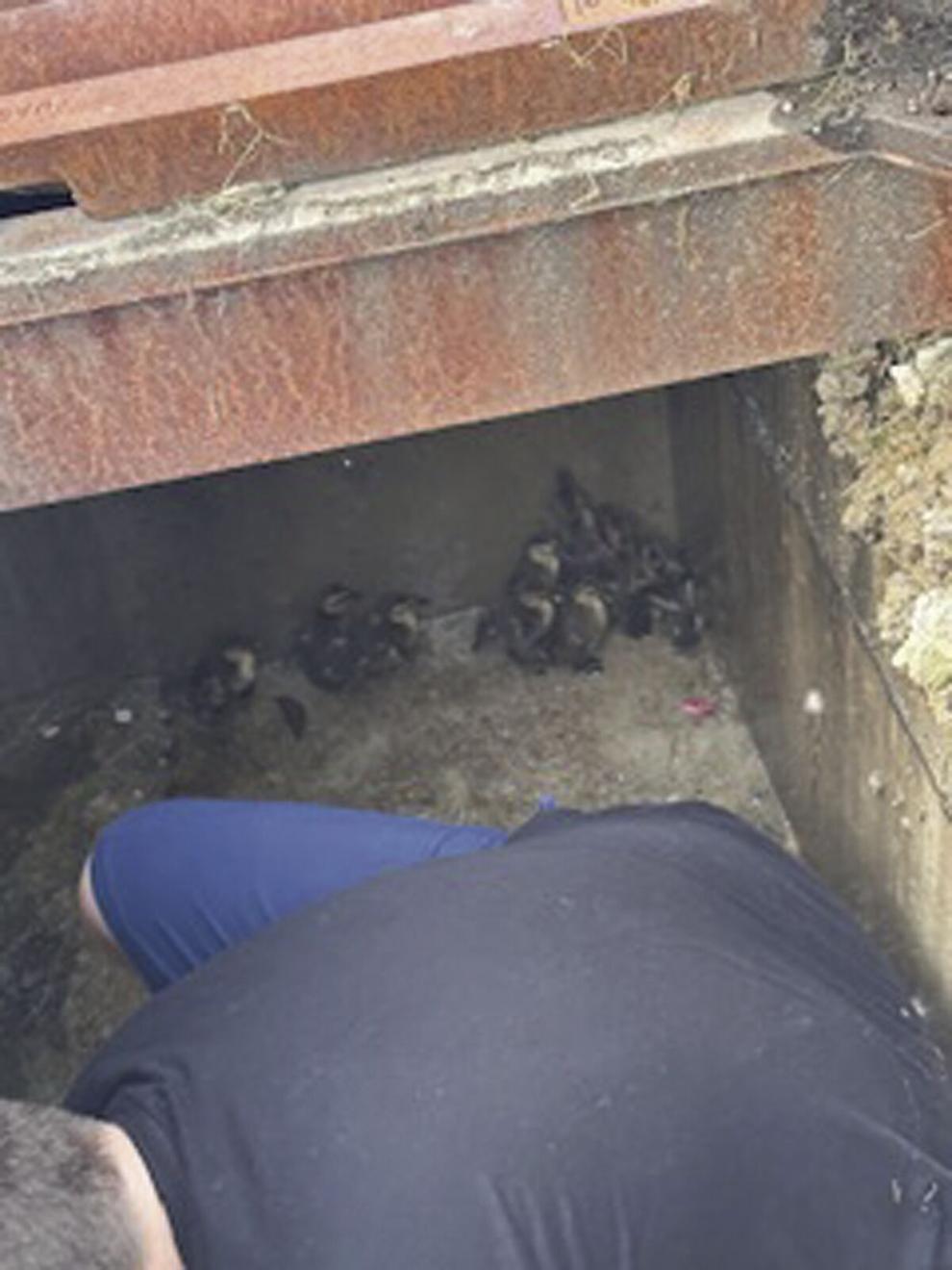 WARRICK COUNTY — An emergency rescue happened on Oak Grove Road in early May when 11 ducklings were discovered inside a storm drain.
Angela Vaughan said she and her family noticed a lone duck pacing near a storm drain at the entrance to Talbert's Ridge subdivision.
"We walked over and sure enough... there were baby ducklings and they were all crying," she said.
The incident happened between 4-4:30 p.m.
Vaughan said she doesn't know how the ducklings got down into the drain but another storm front was on its way so time was of the essence.
"We did have storms that day," she said. "Maybe they had been there for a while."
She said she called emergency services but they were unable to provide assistance.
So the Vaughan family sprang into action.
Soon enough, other neighbors and children came out to help keep the mama duck, who was shaking, from wandering out into traffic.
"You could tell she was so scared," said Vaughan. "Her little beak was quivering. You could tell she was calling back to (the ducklings)."
Vaughan's husband, Dustin, was able to use some of his tools to open the storm drain, which was enough to allow the couple's son, Dalton, to climb in and rescue each of the 11 ducklings.
"Mama duck went over and laid down in the grass and one by one, my son... carefully picked up each little baby and handed them to my husband," said Vaughan. "(My husband) would set each little baby down and they would run over to mom. She waited until she got each and every one. Once she got all of them, they went across the road."
The neighbors helped block the busy rush hour traffic on Oak Grove to allow safe crossing for the ducks.
"All the kids were super excited," Vaughan said. "Everyone pitched in and helped. (The mama duck) was not going to leave that spot until she had all of her babies."